Bali Best Places to Visit and Epic Tourist Spots to Photograph in Bali – Bali has many tourist spots that make anyone who visits it be amazed and fascinated.
Even if some have been to Bali many times, it's always like getting a new surprise when you return to this Island of the Gods.
No matter who you are, Bali, which has a very friendly culture and people, will always be willing to warmly welcome tourists from wherever they come.
Besides being famous for its enchanting beach tourism, Bali also has a variety of other interesting spots that you should visit, such as temples, shopping centers and others.
Through this article, let us invite you to find out what is in Bali.
This way, you will be able to choose for yourself where you will spend most of your free time while on this paradise island.
Captivating and Epic Bali Tourist Spots
Below is a list of other tourist destinations in Bali that you can use as a reference.
Make sure that you always bring your camera when visiting these places.
We guarantee that later you will be busy taking pictures and you can show it off on social media or anywhere.
Because Bali is a paradise island which is famous for its natural beauty that is very charming and captivating.
Don't waste your time on unimportant things in Bali. Explore these epic places to just complete your travel list.
12 Amazing Bali Instagram Spots – Instagrammable Places in Bali
Marigold Flower Garden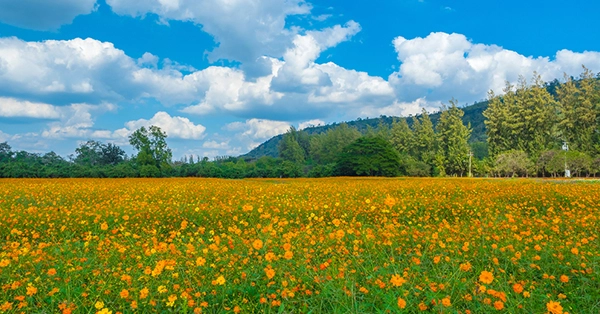 The most popular destination in Bali with views of flower gardens, trees and rows of blue green hills is called Marigold Flower Garden.
As the name implies, when the flowers in this garden are blooming, the orange and yellow colors on this flower will look like a dazzling gold color.
Taking pictures with your loved one here with a background of blooming and beautiful flowers is guaranteed to produce a very perfect moment.
How to get to this place is easy, Marigold Flower Garden is in Temukus Village.
To note, Temukus Village is a village in East Bali whose conditions are very calm and comfortable.
The location of the Marigold Flower Garden is also adjacent to a temple which is quite famous in Bali.
Lempuyang Temple
Lempuyang Temple is the oldest temple in Bali. Local people call it Lempuyang Luhur Temple. This temple is located in Karangasem Regency, to be precise, Tista Village.
The natural beauty in Karangasem Regency and the authenticity of this temple building will make visitors amazed and want to linger here.
You need to know that Lempuyang Temple is located on Mount Lempuyang, or rather above Bisbis Hill. This temple is perched majestically at 1,775 meters above sea level.
To enter this temple, you will first pass through a gate which is also known as the Gate of Heaven. In this complex there are also as many as seven holy places.
Prepare in advance your intentions and energy before setting foot in this place. The reason is, after entering the gate you have to walk up 1,700 stairs.
Don't be lethargic first, your tiredness will disappear instantly when you are at the top of the stairs. Because, you will be treated to natural views from the top of the hill.
You can also see Mount Agung with its very beautiful and beautiful panorama there.
Tenganan Village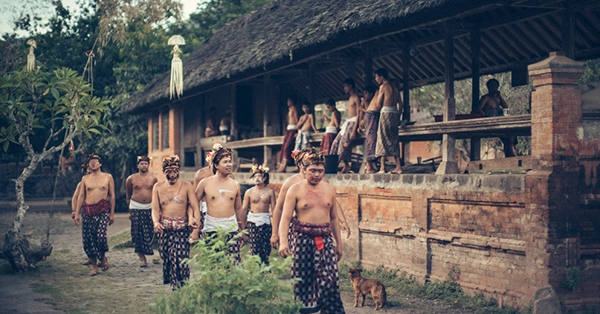 In Bali there is a festival called Mekare-kare. This is a festival of war dances. Don't worry, this is just a dance and not a real war.
This dance can be seen in Tenganan Village. Come to this village in June so you can witness this spectacular festival.
The Mekare-kare Festival is also a traditional ritual and is still maintained today. This war dance is also dedicated to Indra, the god of war.
If you manage to watch this festival then you are one of the luckiest people.
This festival also teaches us that Bali is very thick with customs and cultural diversity.
Besides being able to see the Mekare-kare festival with its unique rituals, you can also see the uniquely shaped traditional houses in this village.
Wanagiri Hidden Hill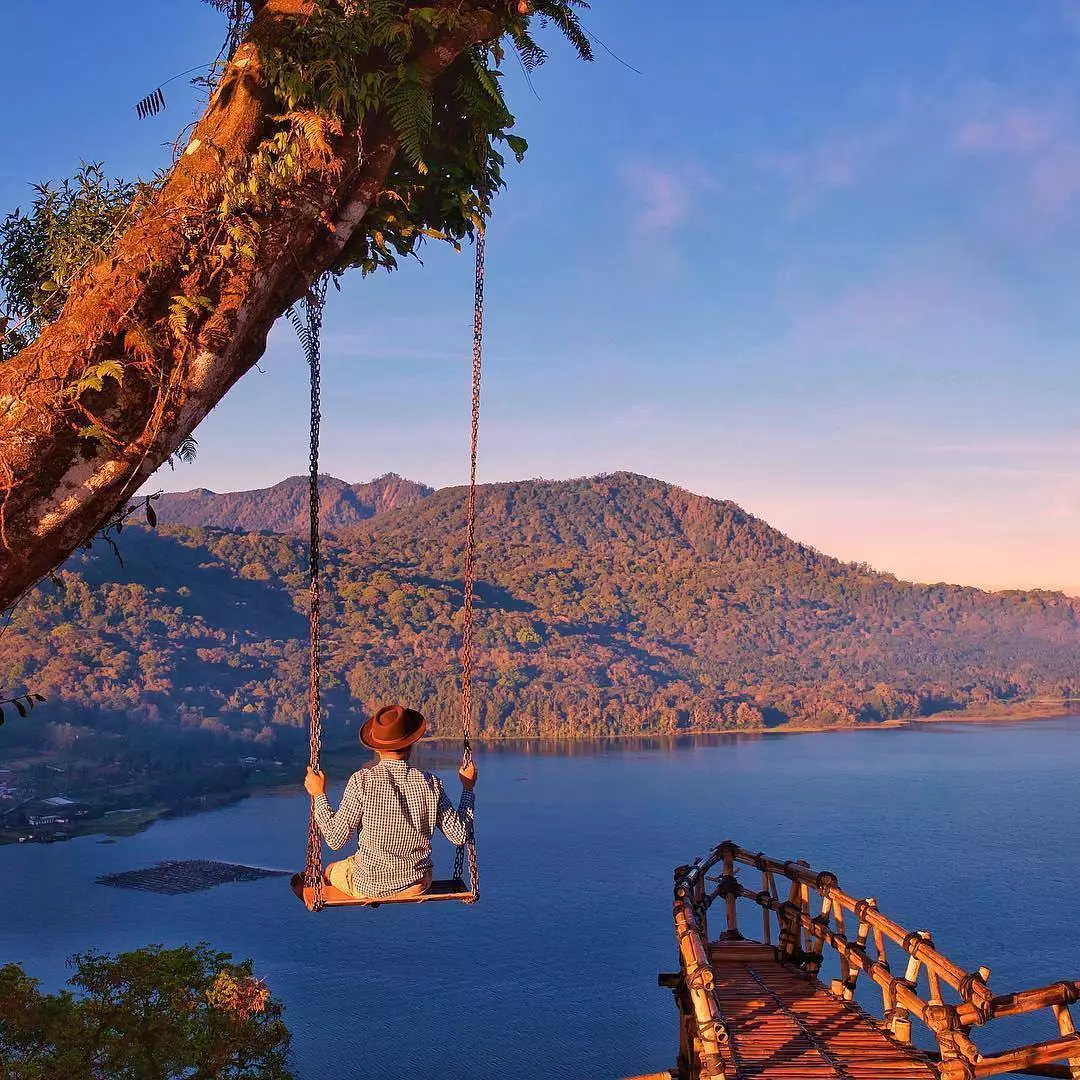 In Bali there are many unique tourist attractions, one of the most unique tourist attractions in Bali is Wanagiri Hidden Hill. Oh yes, this place is not only unique but instagramable!
Wanagiri Hidden Hill is located in the north of Bali, precisely in Bedugul Village. Lots of tourists come to this unique place to hunt for selfies.
If you are the most active person on social media, then this is the right place for you.
In this place there are lots of spots to be used as photo backgrounds. Interestingly, from all photo spots there are various different themes.
These include giant bird nests that can fit humans in, tree houses, boats, wooden teacups and much more.
You can also take pictures on a large bamboo swing with a very beautiful view as the background.
Amazing isn't it? There are more spots in this place waiting for your presence. What are you waiting for? Immediately invite your friends and family to Wanagiri Hidden Hill!
Submarine Odyssey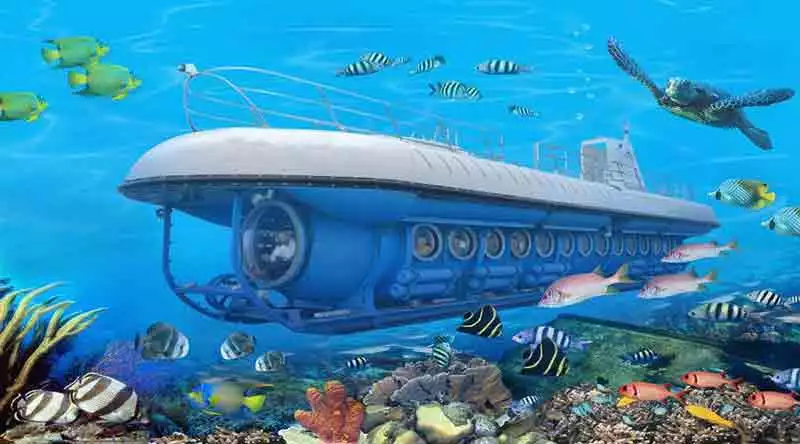 If you want to dive while witnessing the beauty of life under the sea without getting wet, then Submarine Odyssey is the answer.
You can enjoy the beauty of coral rocks and thousands of species of marine fish by using this submarine ride.
The Submarine Odyssey is a small submarine capable of carrying as many as 35 people to dive together at a depth of 150 feet below sea level.
The atmosphere in this submarine is not stuffy, because it is equipped with air conditioning and is certainly comfortable to ride.
Through the glass windows, you will be able to see the exciting sea life. Keep calm and don't worry, this ship is guaranteed for its safety.
8 Stunning Bali Tourist Spots That Are Suitable For Hanging Out
Devil's Tear Cliff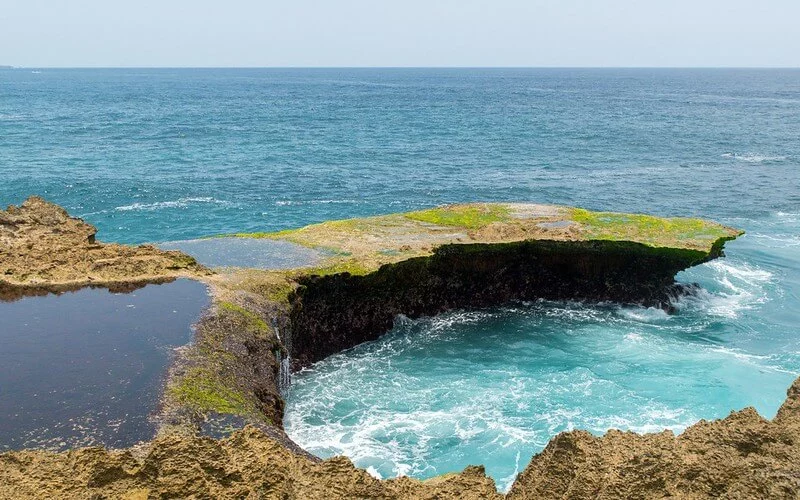 Devil's Tear Cliff is one of the extreme and dangerous tourist sites in Bali. Even though you have the ability to swim, you have to be careful when swimming in this place.
The reason is, high waves that come suddenly can make anyone swayed and even made someone hit a cliff.
However, if you want to use this place as a selfie photo background, come to Devil's Tear Cliff, located in Nusa Lembongan.
Devil's Tear Cliff is shaped like a pond or cave that juts out directly into the sea and is surrounded by rocky cliffs.
Usually tourists visit this place just to see the strong sea waves crashing against the cliffs and spouting the water back with a loud roar.
These waves then created a giant mist, hence the name 'Devil's Tears'. Use your camera at Devil's Tear Cliff, because many unexpected moments will happen in this place, not to be missed.
Dewasana Waterfall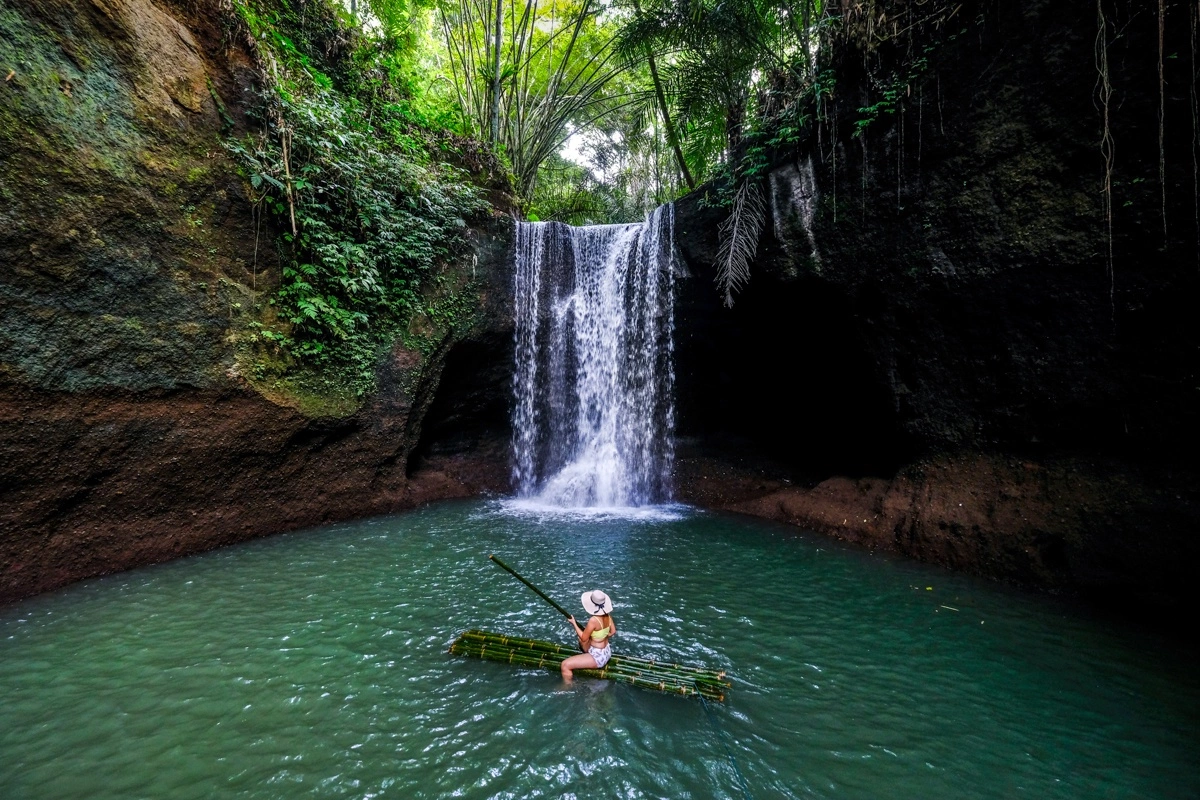 Tired of land tours? It's time for us to relax by visiting water tourism that is second to none in the world.
At the end of the list in the article, the most epic tourist spot this time is the Dewasana Waterfall. This waterfall is called by local residents as Batu Belah.
The location of the Dewasana Waterfall is in Karangasem Regency, precisely in Tulamben.
This waterfall is shaped like water that flows from a split rock and flows down to form a unique mini pond.
This waterfall is formed naturally and the water is also very clear and fresh. The water comes directly from the mountains. Meanwhile, the location of the Dewasana Waterfall is surrounded by many green and shady trees.
For information, it is a little difficult for beginners to get to this place because of its hidden location. Ask the locals for help to take you to this place.