Places to Visit in Kuta – It's incomplete if you don't spend time at tourist attractions in Kuta when you are in Bali.
Kuta is one of the stunning coastal tourist areas and is located in the southern part of the island of Bali.
In addition to Ubud and Sanur, Kuta is one of the tourist sites in Bali that is getting the development of a tourist area.
What are the tourist attractions in Kuta?
Places to Visit in Kuta – Best Things to Do in Kuta Bali
Here we present to you about what tourist attractions are most worth visiting in Kuta.
In these tourist spots in Kuta, you can also do various other activities that you might enjoy such as bathing on the beach, culinary, surfing, snorkeling and much more.
1. Pandawa Beach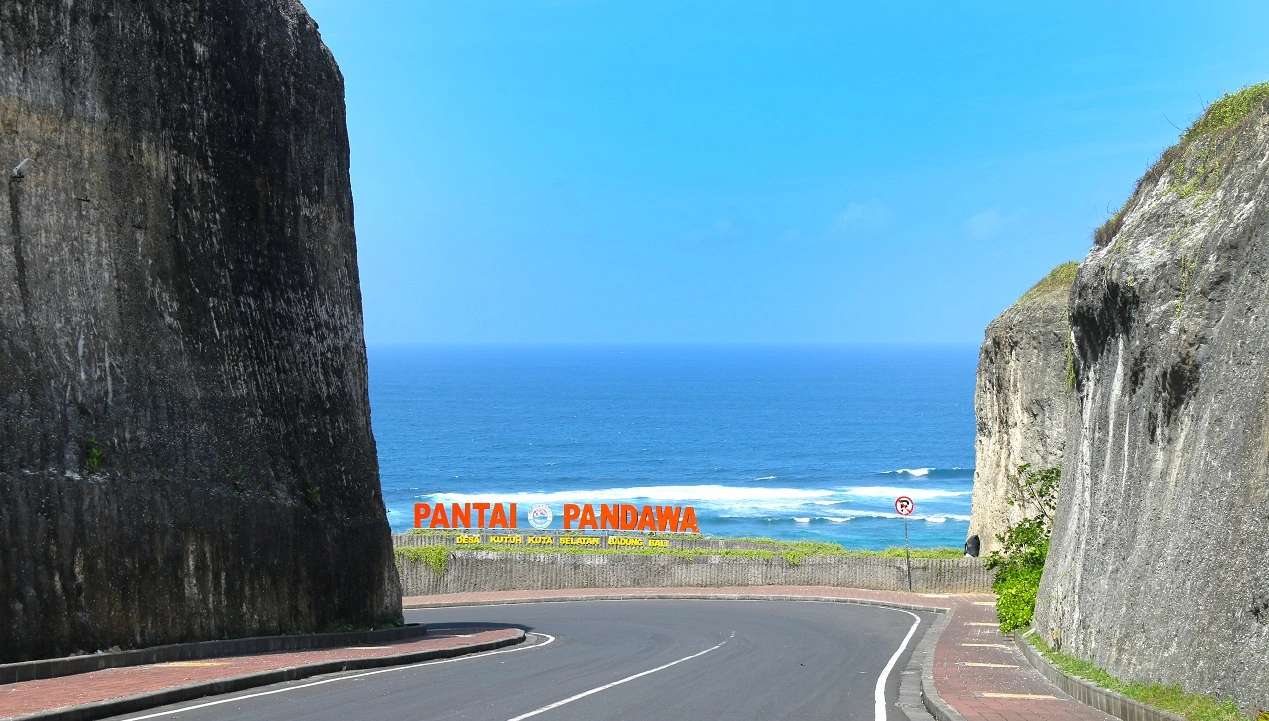 Pandawa Beach is one of the best places to visit in Kuta that located on Jalan Darmawangsa, Kutuh Village, Kuta, Bali. This place presents an iconic natural beach tourism.
The facilities in this place are also quite complete and supported by a good level of cleanliness.
This place is very suitable to be visited in groups. Although there are many other beaches whose image is also good, Pandawa Beach still continues to follow the trend, so as not to lose prestige.
The atmosphere on the beautiful beach makes visitors comfortable. On this beach there are several statues with epic carvings and are perfect for photo spots.
2. Kuta Beach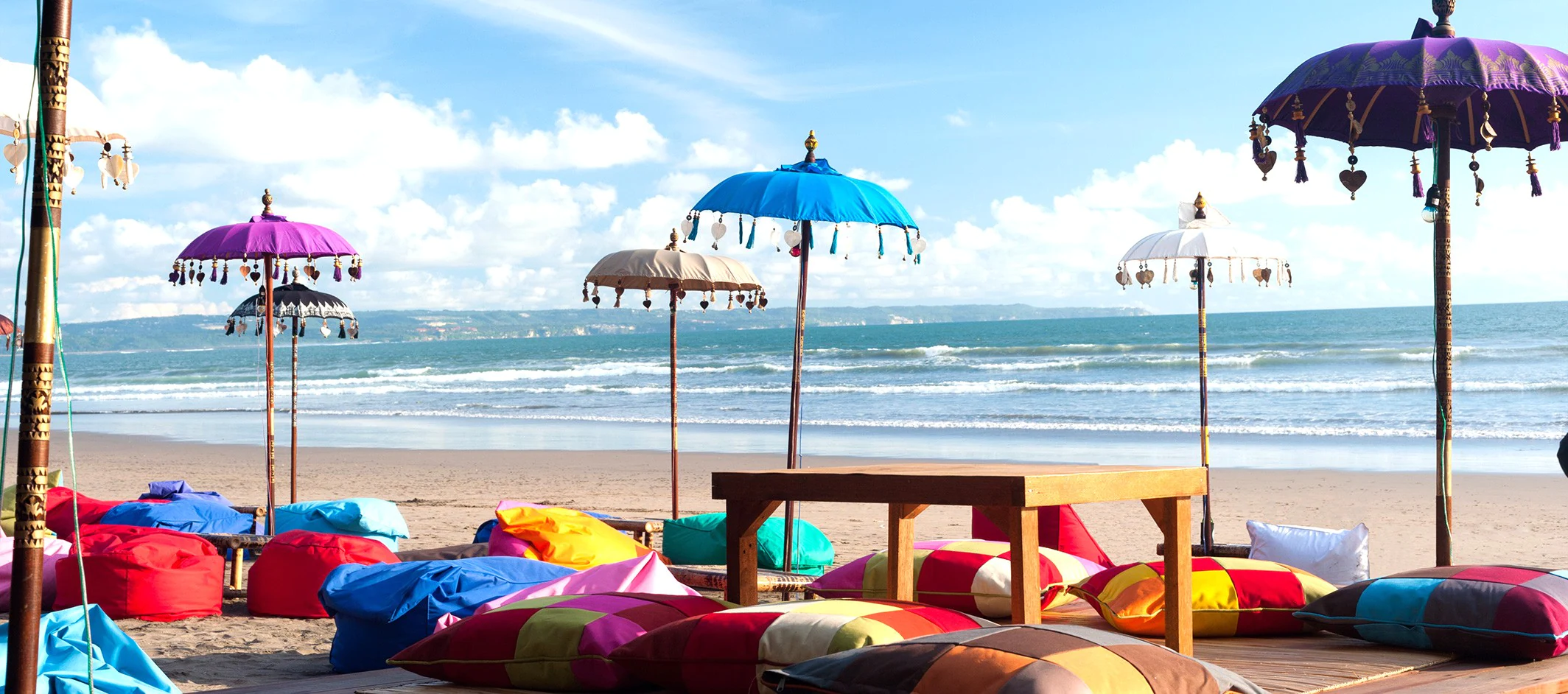 This Beach is a the best places to visit in Kuta and it's great place to start your dream by seeing the beautiful sunset.
This beach is one of the icons of beach tourism in Bali and is the most viral white sand beach in Bali.
Every tourist must feel that their list of tours is incomplete if they have not been to this beach.
The wide coastline and beautiful sunsets and good waves make this beach one of the most favorite tourist destinations in Bali.
3. Balangan Beach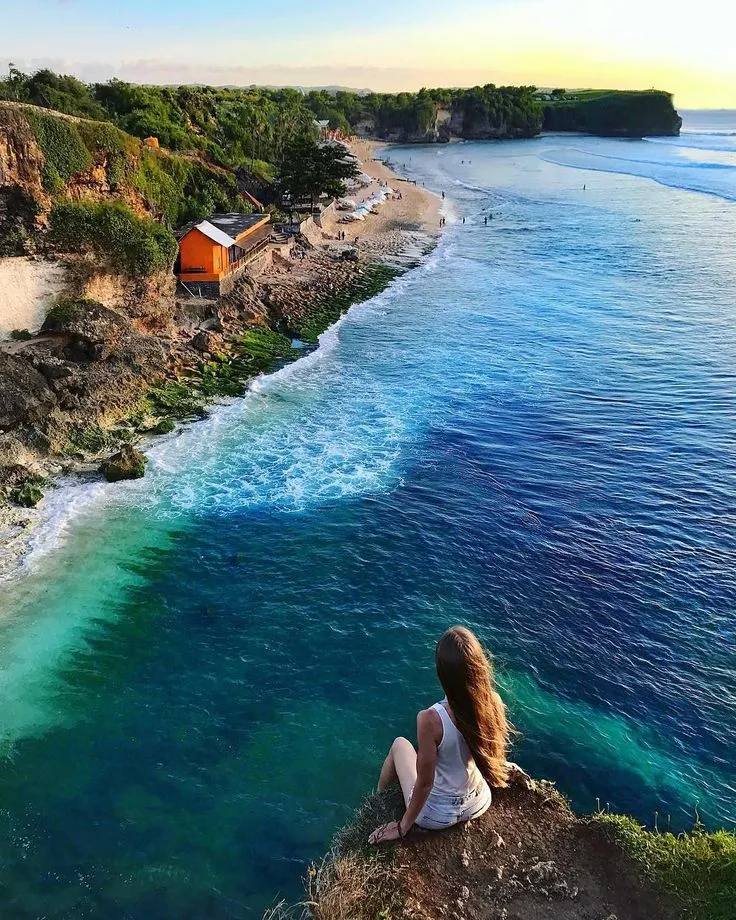 The next best places to visit in Kuta is Balangan Beach. Balangan Beach a great place for surfing, sunbathing, and pre-wedding photo shoots.
Oh yes, this is one of the beaches with a cool sunset view in Bali.
A clean beach with beautiful cliff views makes this beach a very charming location to visit.
Lots of tourists claim to love this one tourist spot, because of its clean beaches, and the color of clean sea water. The wave reels are also very good.
4. Kelan Beach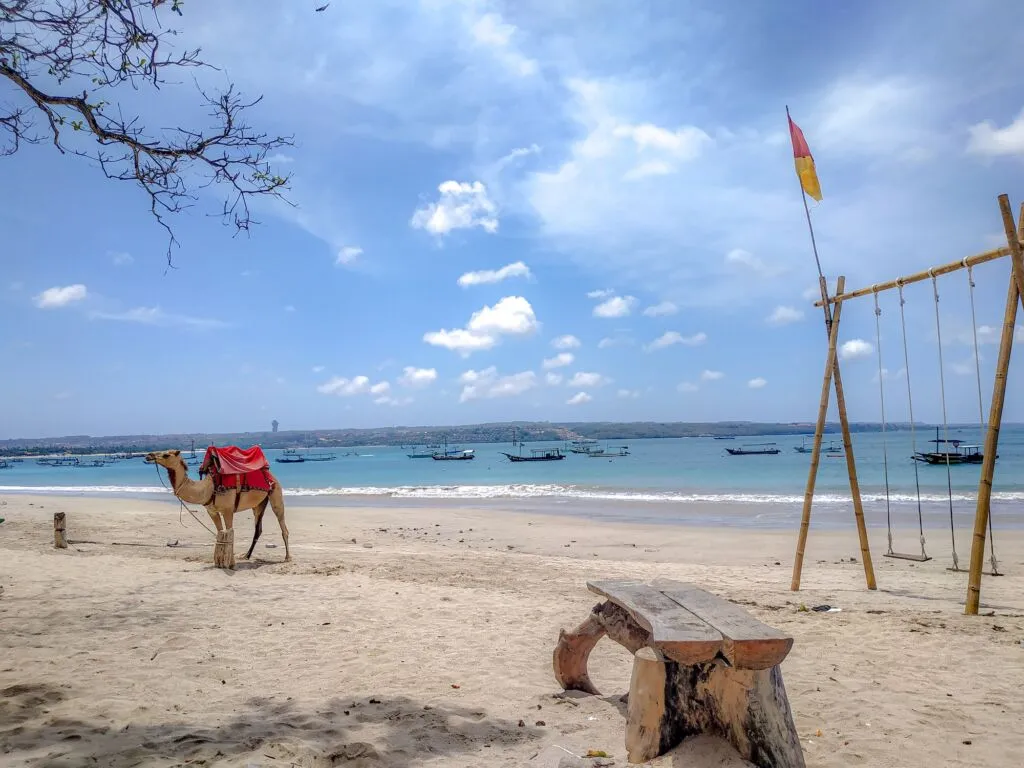 Kelan Beach is the next levels of best places to visit in Kuta that located in Tuban, Kuta, Bali, next to Ngurah Rai airport. This beach is very suitable to be used as a place to enjoy the sunrise and sunset which is very extraordinary.
This beach is very close to the airport. On this beach, visitors can see the planes going back and forth. Your beloved children or family will definitely love traveling here.
There is Bali Camel Adventure, tourists can ride a camel at an affordable rate here.
Many call this beach a beautiful hidden beach, even though it is inferior in prestige to Jimbaran beach which is next to it.
Kelan Beach is relatively quiet, because here there are more fishermen than tourists. The sunset landscape is even more beautiful because of the silhouettes of fishing boats and airplanes.
5. Dreamland Beach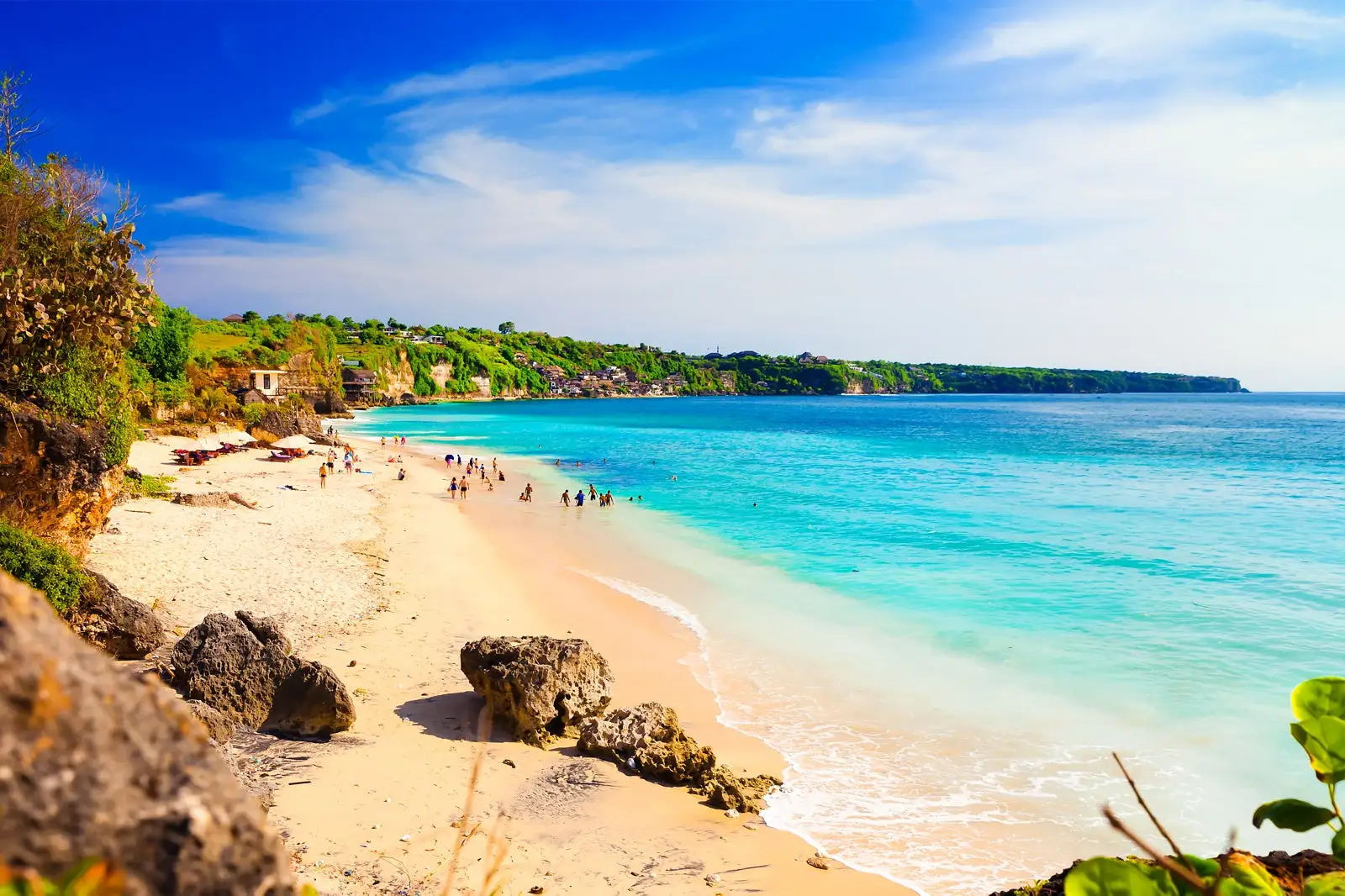 When it comes to beaches in Bali, everything is beautiful, including Dreamland Beach. Dreamland is quite exclusive, access to the beach is also good.
There is a large reef which is great to photograph as well. The beach atmosphere is very good for surfing because the edges are also based on small rocks.
This beach is always a place that tourists return to visiting Bali. Very beautiful beach with very fine and clean sand.
6. Tuban Beach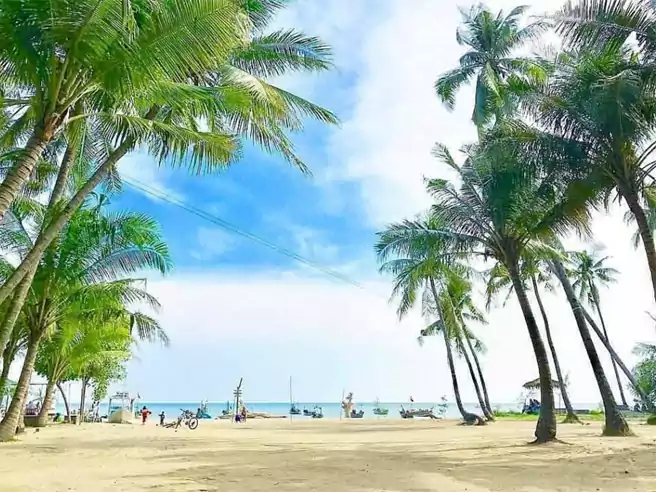 Tuban Beach is located in the Tuban Kuta area. This area is often visited by many foreign tourists considering its position in the hotel area.
Tuban Beach is a comfortable place to just sit back and relax while enjoying the breeze and waiting for the sunset.
The condition of visitors here is not as crowded as the beaches in the Kuta area. However, peace can be found in this place.
The sand is brown, pretty good for playing in the water and enjoying the sunset
This place is also a pretty good place to soak and fish, so, prepare your fishing rod.
7. Kedonganan Beach
In addition to offering beautiful beaches, the location of Kedonganan Beach also offers the sensation of having dinner on the beach accompanied by dim torch lights.
Visitors can also see planes taking off or landing at Ngurah Rai International Airport because of its close location.
This is a seafood paradise. Great place to get fresh fish straight from the fishermen and can be cooked and enjoyed on site.
This beach is suitable for people who like seafood. Because here they sell various types of fish and various kinds of shellfish, shrimp, and lobster.
8. Segara Beach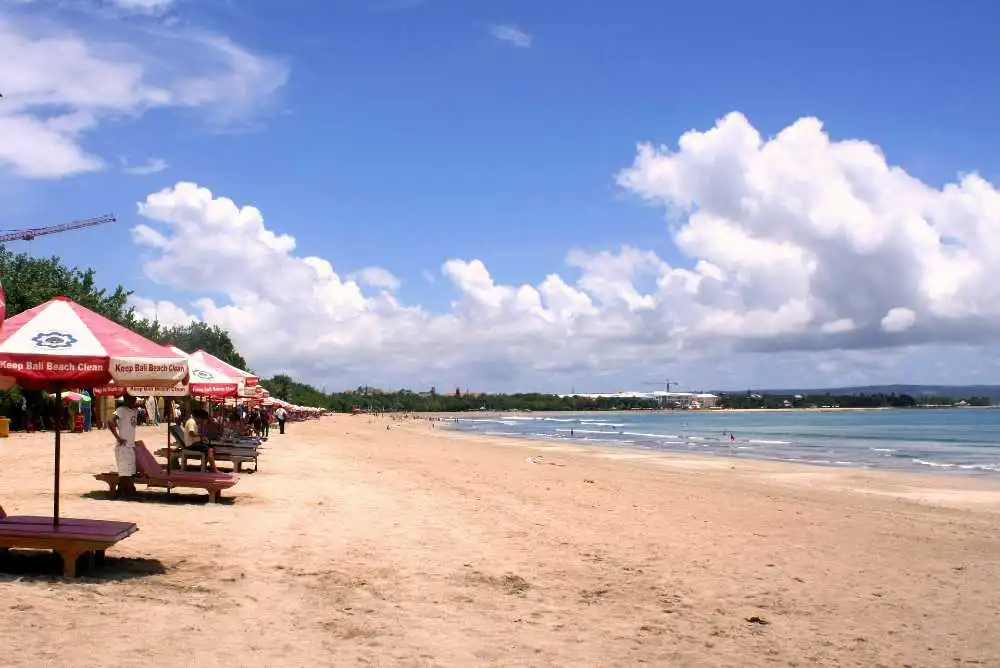 The water is clear, the waves are big enough, the beautiful scenery is perfect for relaxing while enjoying the panorama.
Segara Beach which is nice and clean is very suitable to visit if you are in the Kuta area.
The sunset view is good, although it is relatively quiet compared to other beaches in Kuta, this beach can make visitors feel comfortable.
On this beach there is also a statue of Princess Mandalika who is said to have plunged into the sea.
The atmosphere is very beautiful here with a variety of food menus that you can enjoy while looking at the beautiful beach.
9. Jerman Beach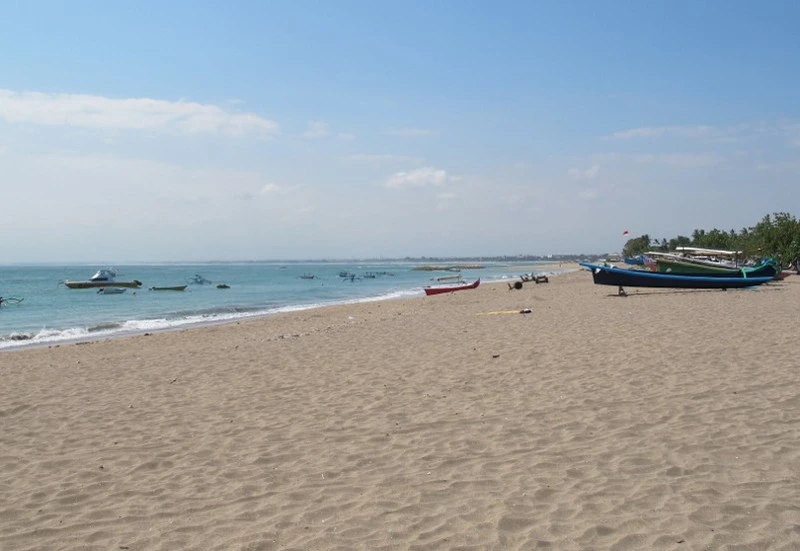 To find this Jerman beach is a little tricky. First, follow the alley or small road beside Lippo Plaza Kuta until a dead end.
Then, go left. You will see such a sign in the direction towards the Jerman coast. Use Google Maps so you don't get lost.
This beach is quieter and has a jogging track. This beach is quite popular with the friendliness of the locals and is great for watching the sunset.
10. Bidart Surf Academy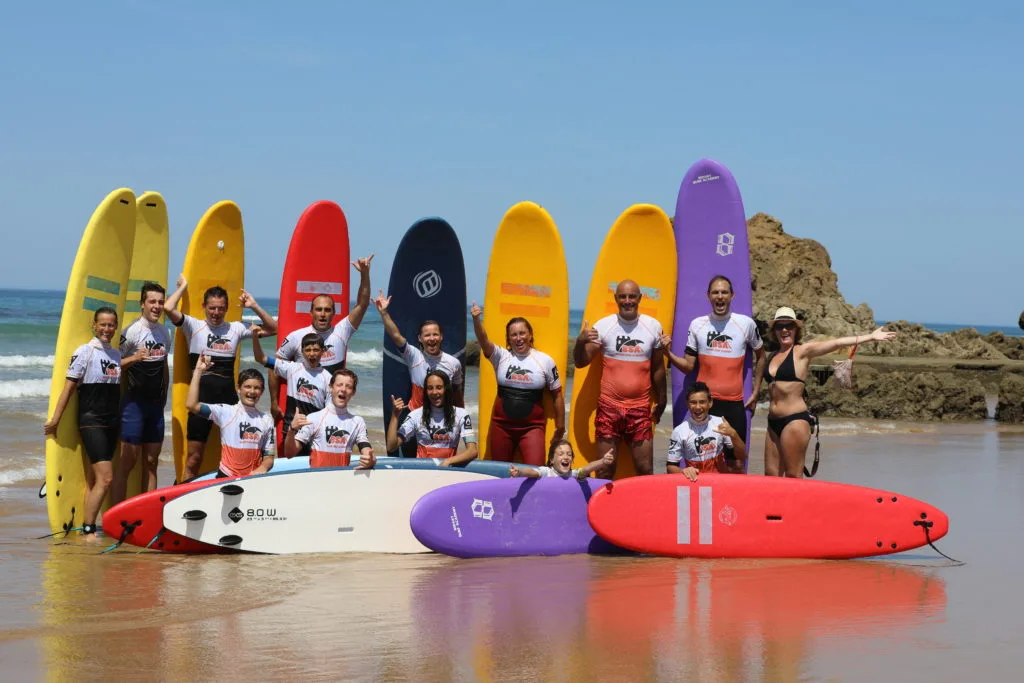 Have you ever dreamed of becoming a great surfer? Start surfing and conquer the sea on the coast of Bali accompanied by an experienced surf teacher.
Bsa Surf Lesson will teach you basic surfing techniques. Then, they will train you until you are really proficient.
Bsa Surf Lesson is an experienced teacher recommended for all tourists who are interested in surfing.