Amazing Bali Instagram Spots – Instagrammable places in bali – The pandemic may have ended, so this is the right time to refresh your heart and mind again by traveling to the best places in Bali.
Bali is always open to anyone. Therefore, never close yourself to Bali.
After so long we have been plagued by the plague that is spreading across the globe, it's time to relax.
We recommend you to visit Bali. Because in Bali there are lots of instagrammable tourist destinations and maybe you have never visited before.
Stunning Bali Instagram Tour
The following are the most beautiful tourist spots in Bali and are perfect for those of you who like to take pictures.
Come on, pack your things and book a ticket and fly to Bali.
If you are already in Bali, just visit these instagramable tourist spots that we recommend:
Kanto Lampo
There is no difficulty in finding instagrammable tourist attractions in Bali, one of which is Kanto Lampo Waterfall.
The Narural Kanto Lampo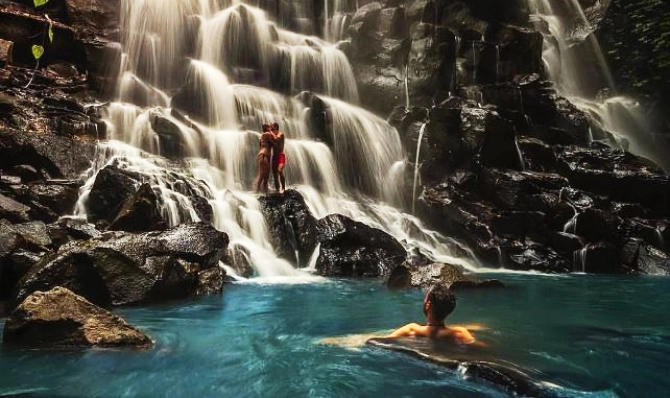 Enjoy every splash of the Kanto Lampo waterfall flowing from top to bottom through its natural rocks.
You can also swim under it and enjoy the natural and cool surroundings.
Although not too high, this waterfall deserves to be used as an Instagram photo background.
The location is in Gianyar Regency, precisely on Jalan Kaliasem, Gianyar District.
Sambangan Secret Garden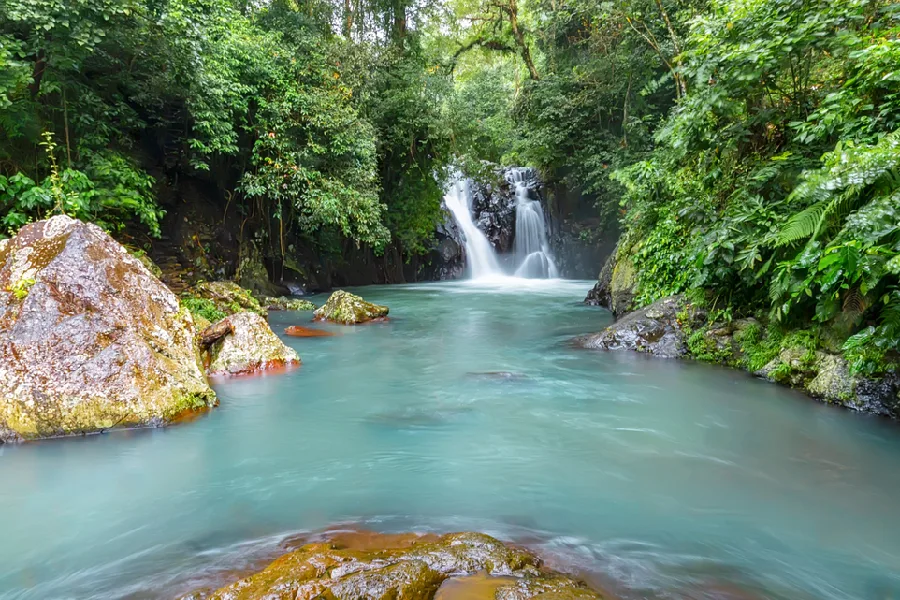 The beauty offered at Sambangan Secret Garden is the waterfall tour which is very captivating. This is one of the Stunning Instagram Spots.
While enjoying the clarity of the water you can also hunt for photography here.
Sambangan Secret Garden also has lots of interesting photo spots to serve as backgrounds for your Instagram timeline.
While on the way to Sambangan Secret Garden you will pass the tracking path and cross the village.
The rural atmosphere that you pass here is still very natural and the air is cool.
Mount Kawi Temple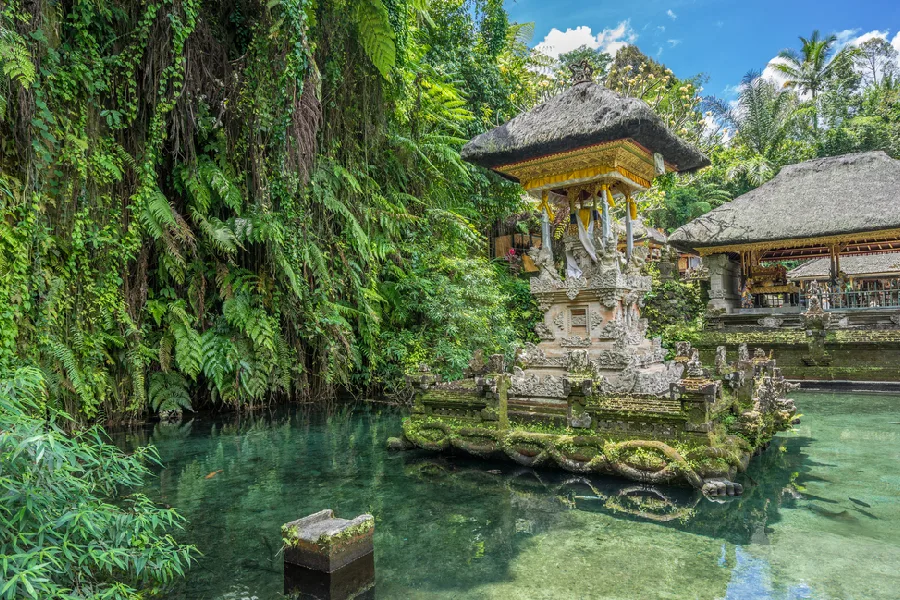 Look how original this place is. Mount Kawi Temple is one of the most appropriate places to visit because of its incomparable uniqueness.
The location is in Gianyar Regency, precisely in Tampaksiring Village.
Here you will see ten temples carved into the valley walls.
The temples here are all very suitable to be used as backgrounds on your Instagram photos.
The shape of the temple here is like a tower, unfortunately it is not known how this temple was created.
However, according to history, these temples were deliberately built with the aim of honoring King Anak Wungsu.
Anak Wungsu was the king who ruled in Bali from 1050 to 1080 AD.
Not only temples, around this place you will also be presented with natural scenery in the form of rice fields which makes your tourism activities here very peaceful, comfortable and soothing.
The Edge Bali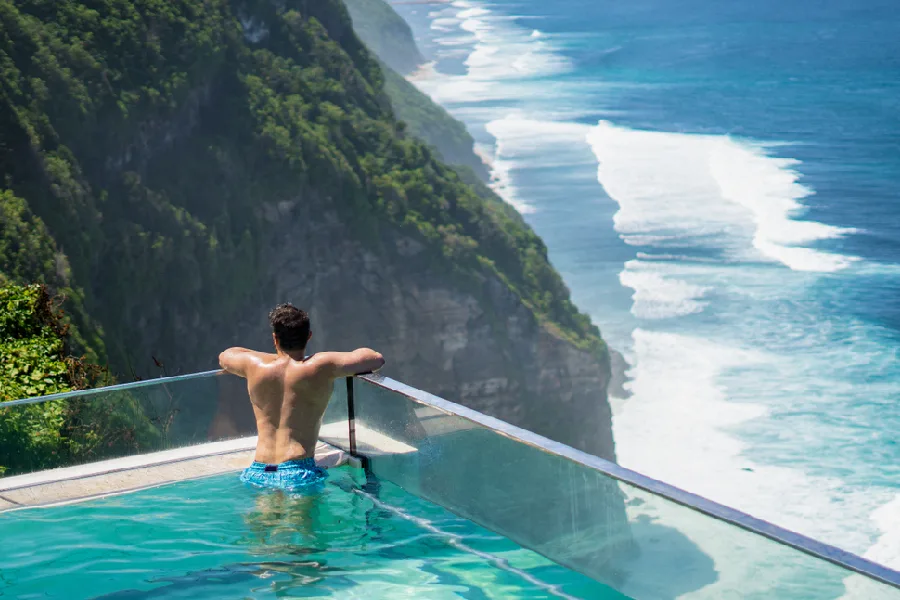 This place called The Edge Bali is no doubt about its beauty and exoticism. Very suitable for your Instagram photos.
The Edge Bali is a tourist location in a villa complex in Bali with limestone cliffs and extraordinary views.
Here you can swim in a private pool overlooking the Indian Ocean.
There is also a restaurant and bar with food and beverage dishes that you can enjoy according to your taste.
In addition, there are many activities that you can do at The Edge Bali, including singing in a special karaoke room, playing bowling and others.
There is also a Spa here. So, while enjoying the natural scenery you can also relax while being massaged by an experienced therapist.
Karma Kandara Beach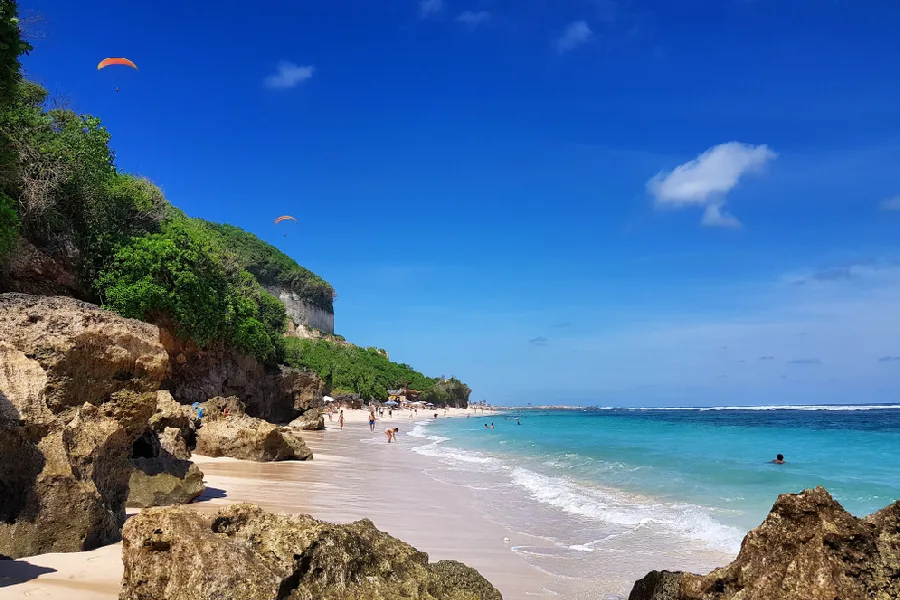 Never get tired of looking for interesting tourist attractions in Bali. This is your time to swim and enjoy the beautiful atmosphere of Karma Kandara Beach, the next Stunning Bali Instagram Spots in Bali.
This beach is one of the most famous hidden paradises in Bali. Not too many people know about this place. So, explore it!
You need to know that Karma Kandara Beach is a private beach area owned by Karma Kandara Resort and Villas.
You can spend your time on this beach at will if you stay at Karma Kandara Resort.
In addition to swimming on the clear beaches, you can also sunbathe here or just take a walk while taking pictures to show off on your Instagram timeline.
Yes, here you can also watch paragliding flying over the beach.
Lempuyang Temple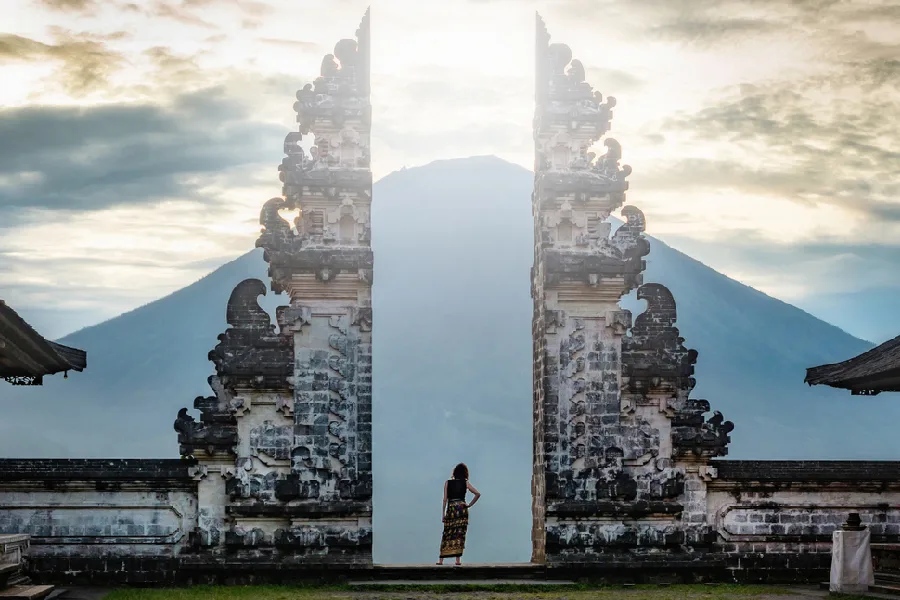 See how extraordinary the natural scenery offered in the Lempuyang Temple area. This is an area that is a paradise for photography hunters.
Lempuyang Temple is the oldest temple in Bali, a place of Hindu worship. Prepare your energy to reach this place. Because you will climb as much as 1,700 stairs.
Many refer to the steps as the stairs to heaven. The reason is, when you get to the top you will immediately see two pillars like a split gate.
While circling this beautiful architecture, you can also see the view of Mount Agung.
Make the scene as the background of your photo, will make others jealous.
Elephant Safari Park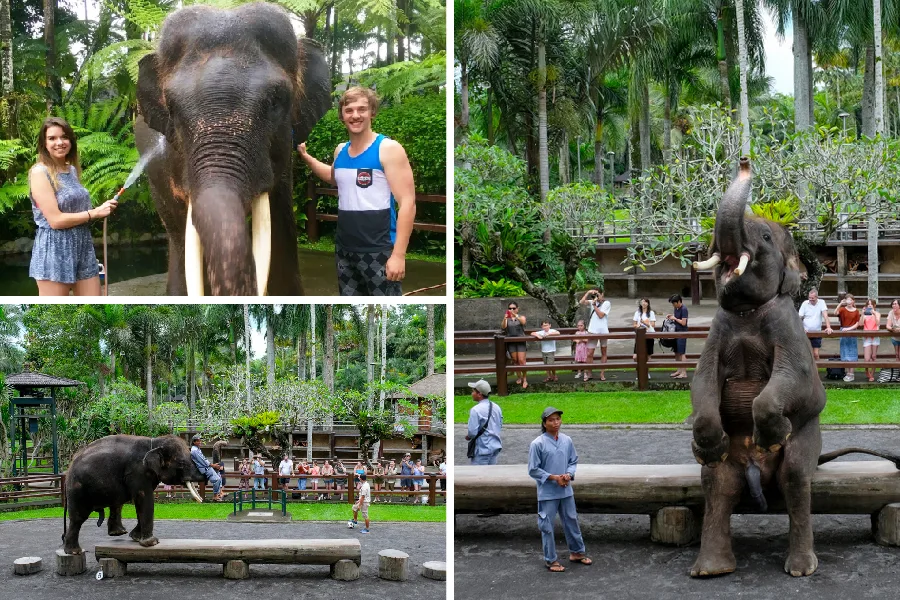 Get your best photo moments at Elephant Safari Park. Here you can take pictures with a pose riding a tame and funny elephant.
The elephants here can act like humans, they can play ball and paint. Very clever!
Elephant Safari Park is located in Gianyar, Bali. The tourist area is 2 hectares. Let's feed the elephants here.
Beratan Lake
The beautiful Beratan Lake becomes less perfect without your presence. Visit this place if you want a fresh and cool tourist atmosphere.
You can also do other interesting, fun and adrenaline-pumping activities in this place.
Oh yes, the lake must be very familiar with the camera. Get your photography done right here with Lake Beratan as the background!
Besakih Temple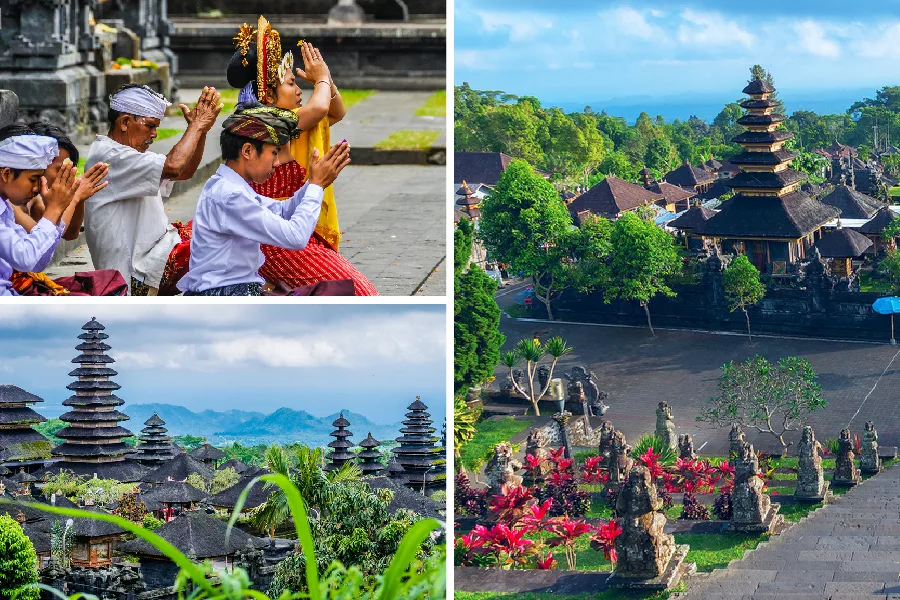 The legendary Besakih Temple is located in Rendang District, precisely in Besakih Village, Karangasem Regency.
This is one of the most important and special temples by Balinese, because there are 80 more small temples in the vicinity.
Besakih Temple stands proudly on the slopes of Mount Agung. The requirement to visit or enter this temple is to dress modestly and cover the feet with a sarong for male and female visitors.
What are you waiting for? Immediately bring your camera and take the best photos at Pura Besakih.
However, be careful and don't trust other people in the mode of offering help in this place. Almost the same as in other tourist attractions, stay alert for fraudulent actions.
Bali Bird Park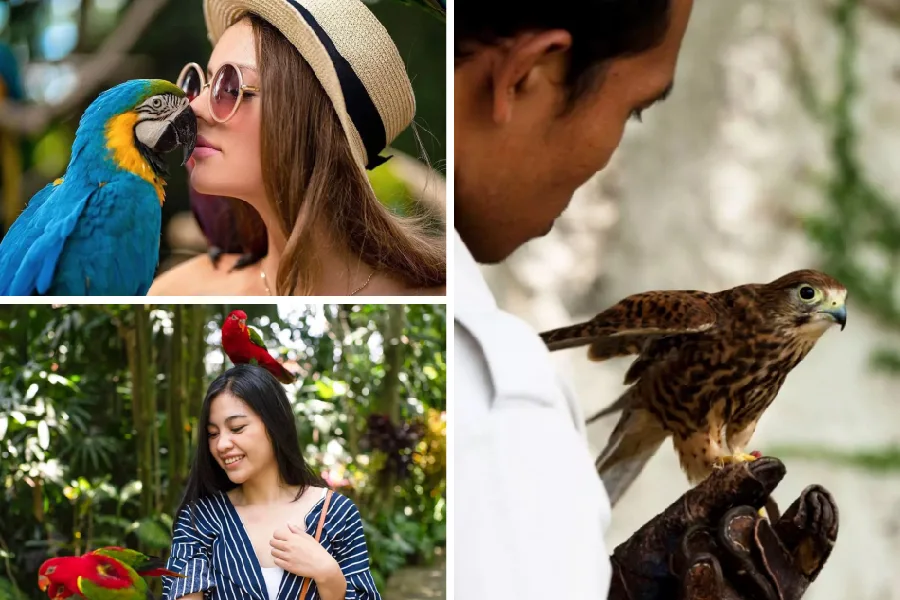 The stunning natural beauty of Bali is the main attraction for tourists.
In addition, there are also many interesting educational tourist attractions, one of which is the Bali Bird Park.
Vacations become more fun and enjoyable by seeing and playing with thousands of bird species. You can find tourist activities like this at the Bali Bird Park.
This place is one of the tourist destinations that you can visit with your family when you want to vacation in Bali.
Here you can see a variety of bird attractions that captivate the heart. The attractions are performed by macaws, storks, and cockatoos.
Bali Bird Park is located in Gianyar Regency, Bali, precisely on Jalan Serma Cok Ngurah Gambir Singapadu, Batubulan, Sukawati District.
This place is open every day from 09.00 to 17.00 WITA and the facilities provided in this place are also quite complete.
That's all? Certainly not!
We understand very well that you must not be satisfied with the reviews above.
Therefore, we provide an addition: call it a bonus for you.
The following are additional tourist destinations that we provide for those of you who are interested in Bali.
Balangan Beach Viewpoint
Balangan Beach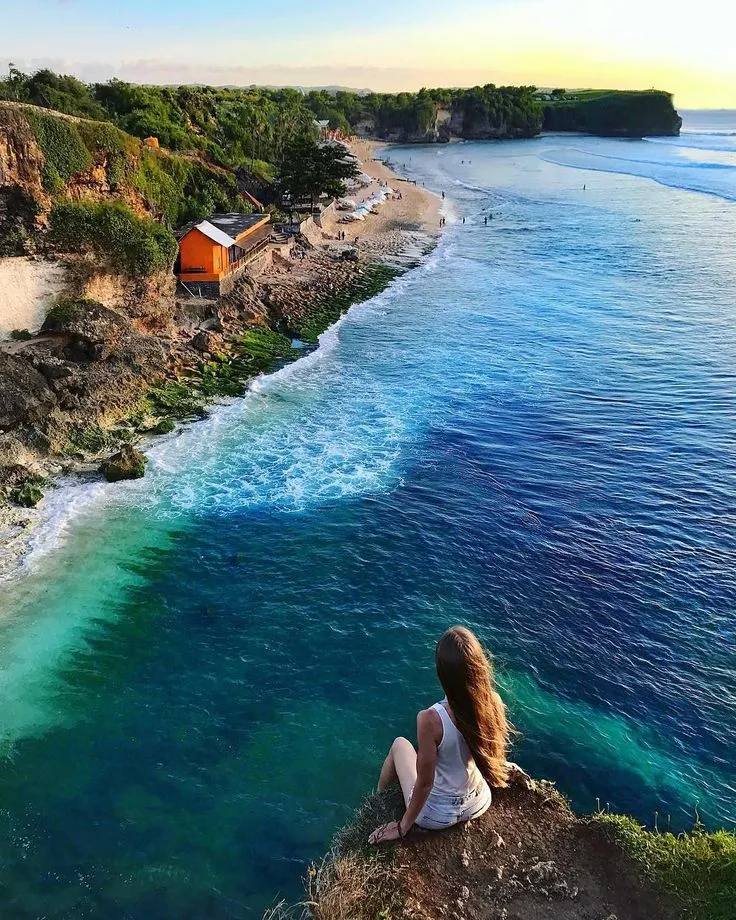 One more instagramable tourist spot in Bali that you should visit is Balangan Beach.
Balangan Beach is located far from Denpasar city, and this beach is also close to the newest Dreamland Beach in Bali.
The thing that makes Balangan Beach suitable for hunting for photo spots is its white sand beach which is very suitable.
Another attraction of Balangan Beach is that you can see the scenery around Balangan Beach from several different angles.
If you look closely, at Balangan Beach, which stretches out, you will see a lot of surfers challenging the waves.
Here you can also capture the moment of the sunset, and it is very good if the photo is taken from the top of this cliff.
Instagrammable Restaurants in Bali
The following are some cafes or restaurants as additional information for you.
These places are also very instagrammable and worthy for you to visit while taking pictures and filling a hungry stomach.
OMNIA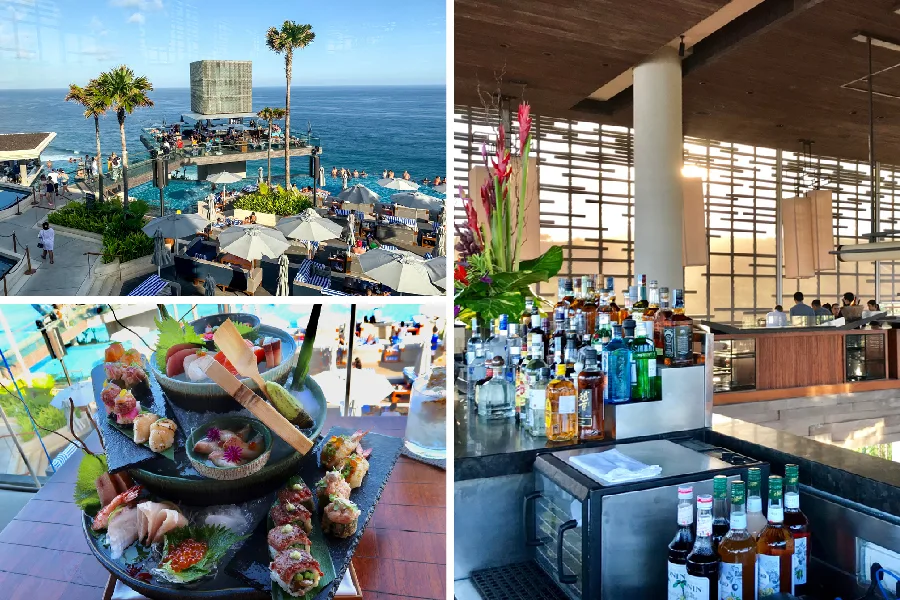 One of the places where activities such as music concerts are most often held is OMNIA. This place can only be visited by visitors over 21 years.
When entering this place, visitors will be checked with an identity card check.
You can visit this place while enjoying the cocktails and dishes you order according to your taste. In addition, this place is highly recommended for couples who are in love.
Here visitors can swim and hunt for photo spots according to what you want.
Instagrammable Cafe in Bali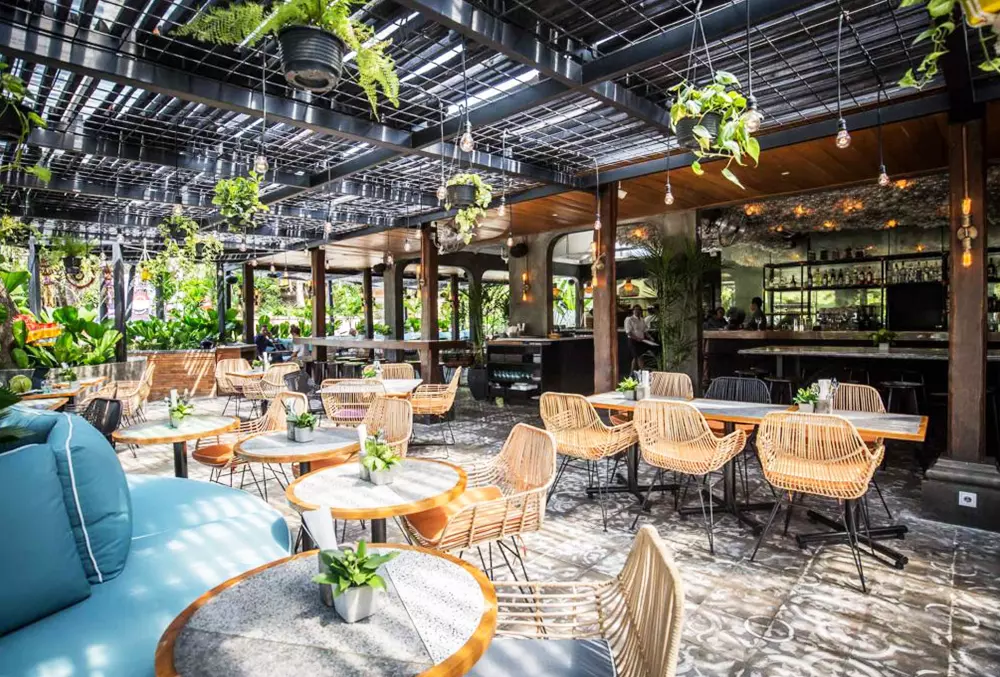 There are lots of cafes that can be used as a place to hang out while relaxing in Bali.
Some of them are: Sea Vu Play, KYND Community, The Slow, Kebun Bistro, None Kitchen, Lazy Cats Cafe, Parachute Bali and Da Maria.
Please read information about these cafes by reading the article we discussed earlier here: